Mobile Medical Clinic Van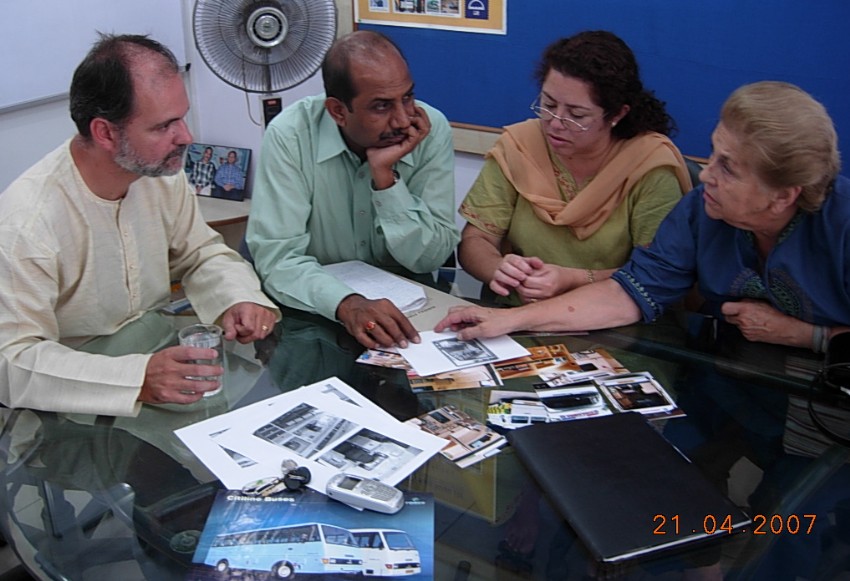 Normita, the woman at the right (from South America), was helping at one of the medical camps in a village 2 years ago when she was asked to help a man who was ailing badly. She did what she could for him but the man was in such bad condition she did not know if he lived long after that.

She realized that a mobile medical clinic van could provide a way to give better care to people like that. Normita worked for 2 years raising funds for this ambulance medical van. Then, in partnership with another ministry, the funds were acquired.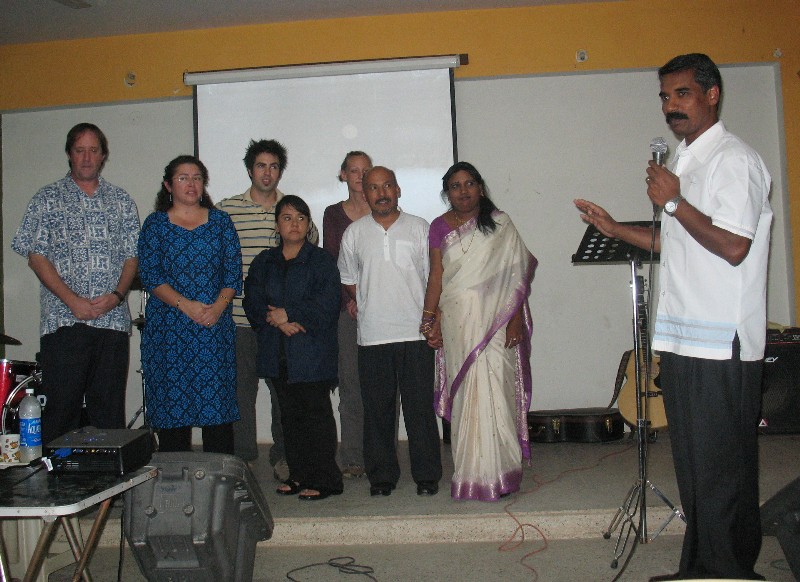 People representing MEM and TNN Ministries at the Y dedication of the van.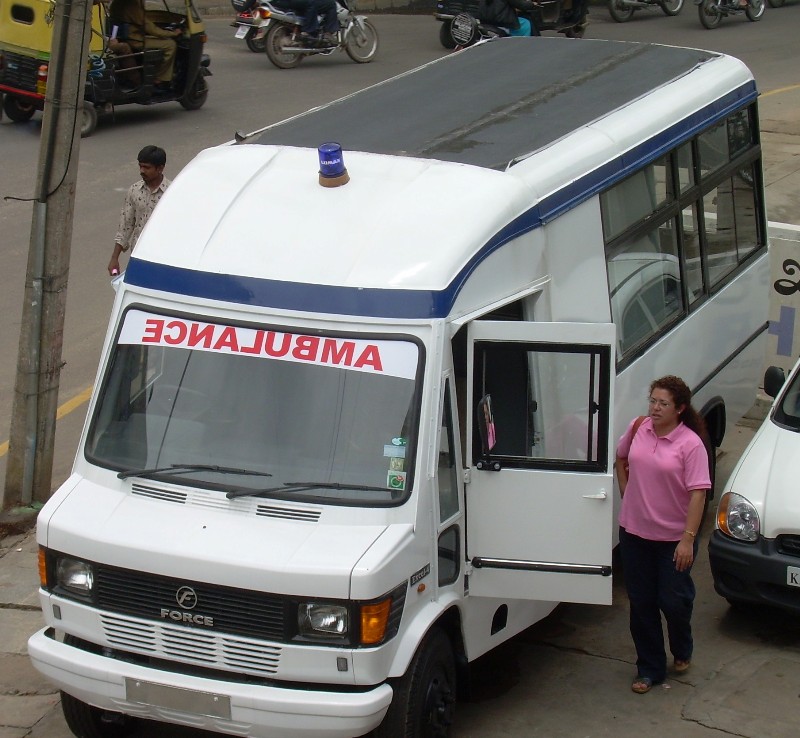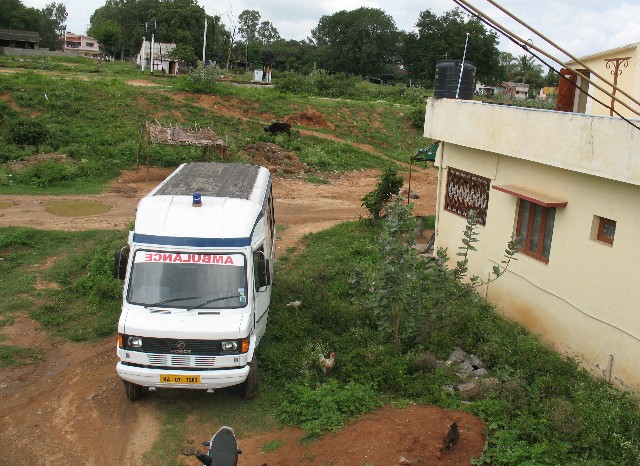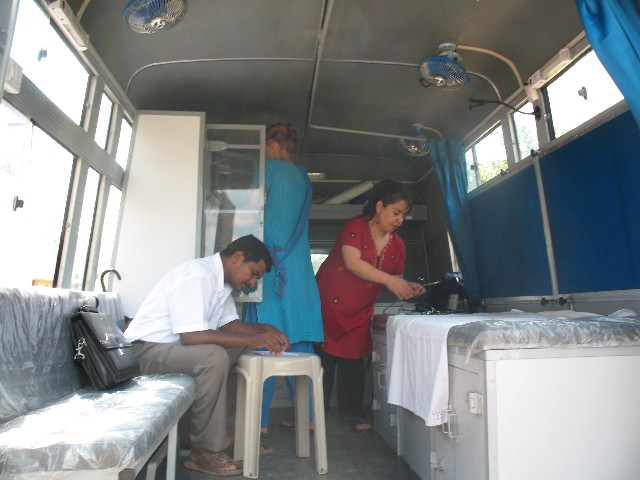 Interior of the van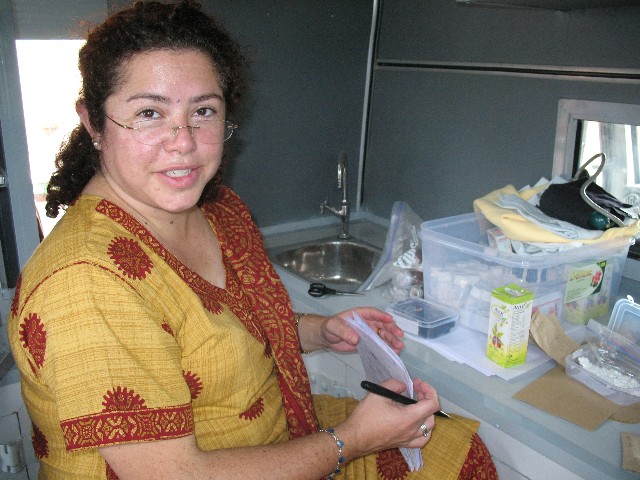 Organizing medicines in the van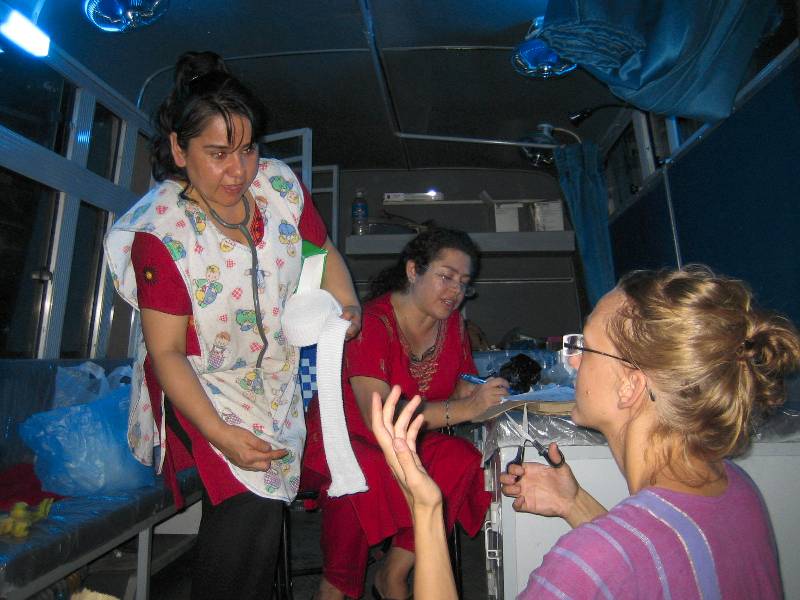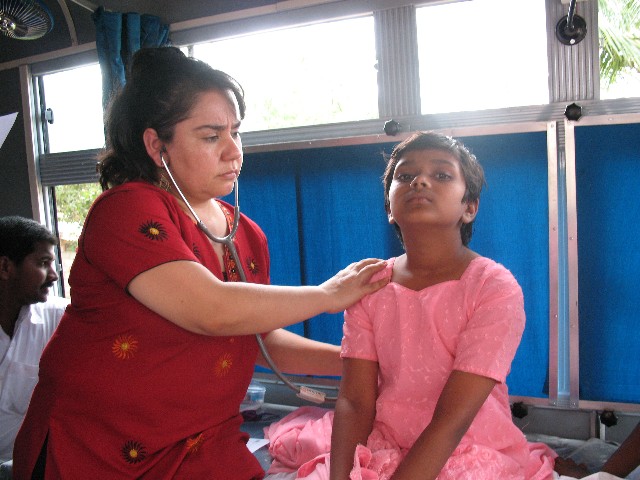 Blood Pressure checkup in the van
The region
Medical camps (part 1)
Medical camps (part 2)
Health & Hygene training
Mobile medical clinic van (part 1)
Mobile medical clinic van (part 2)
Childrens ministry
Literature and Jesus video
Aid to lepers
Practical Ministry Course
Opportunities with MEM
MEM main page